Need to use a server .jar that isn't listed in the control panel? All clients have full FTP access to their server files, this means you can upload any jar you want to use. You will need to access your server files via FTP, so you will need a desktop FTP client such as FileZilla. If you're unsure about this please view our FileZilla FTP access guide.

First you need to download the server .jar you want to use to your PC, in this we'll be using Craftbukkit 1.12. We have the file named "craftbukkit-1.12.jar" on our desktop.

Go into the Multicraft panel and go to the "FTP File Access" page under the Files tab in the left sidebar: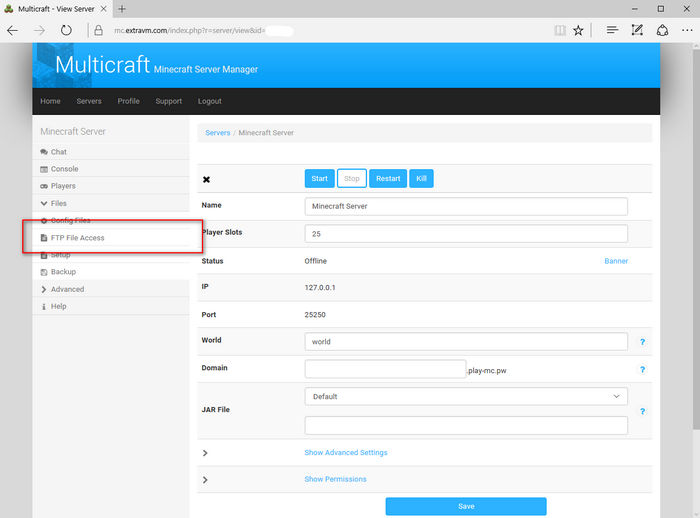 After you've done that use the FTP credentials there to connect to the FTP server, locate the jar file on your PC then right click the file name then click "Upload". The left side file list is your local PC files, the right side is the remote server files. Make sure you are uploading the jar file to the / (root directory) of your server which should appear by default when you connect.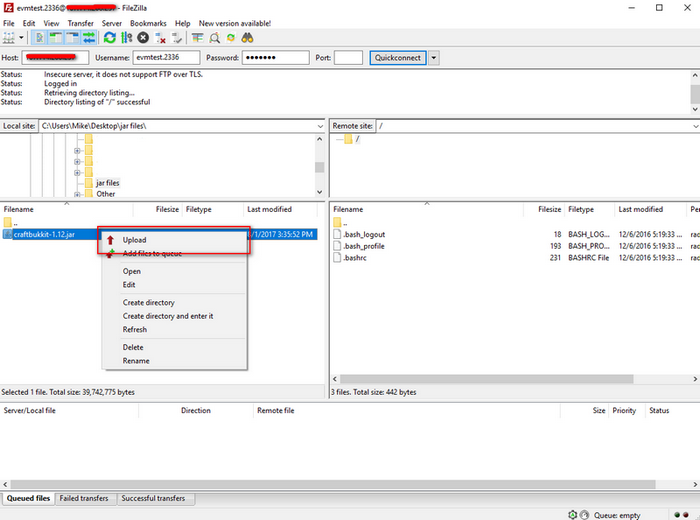 Once it's uploaded go into the Multicraft panel and type/paste in the full name of the jar file we uploaded then click the Save button.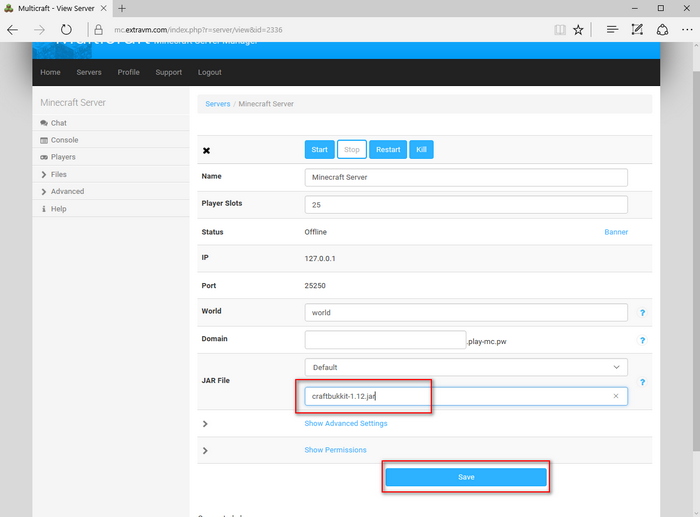 Now you can start the server and it will be using the jar file you uploaded. Note that the drop pdown box for the JAR File fileld will still show "Default", and the console will show it loading the default configuration for vanilla server, you can ignore this as it will load the jar file you uploaded. If you get an error in console saying the jar file cannot be found, this means there is no jar file with the name you entered into the panel in the root directory of your server files / FTP.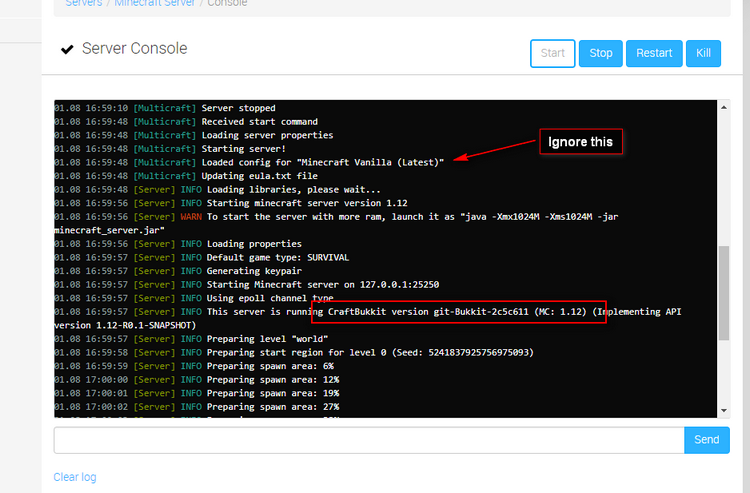 That's it.