Making scheduled restarts for Minecraft servers is
highly
recommended. It helps keep memory usage low, and can help get rid of lag caused by things running in your world. We recommend setting automatic restart tasks every 24 hours.
First go into your Minecraft control panel, navigate to your servers page, then click the 'Advanced' tab in the left sidebar. Click 'Scheduled Tasks' under that option.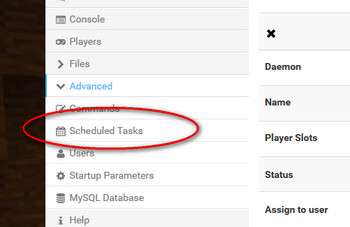 Now click 'New Task' to create a new scheduled task for our restarts.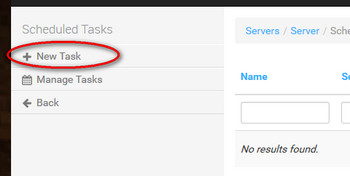 Now we can make our new task. There will be a few fields we need to change.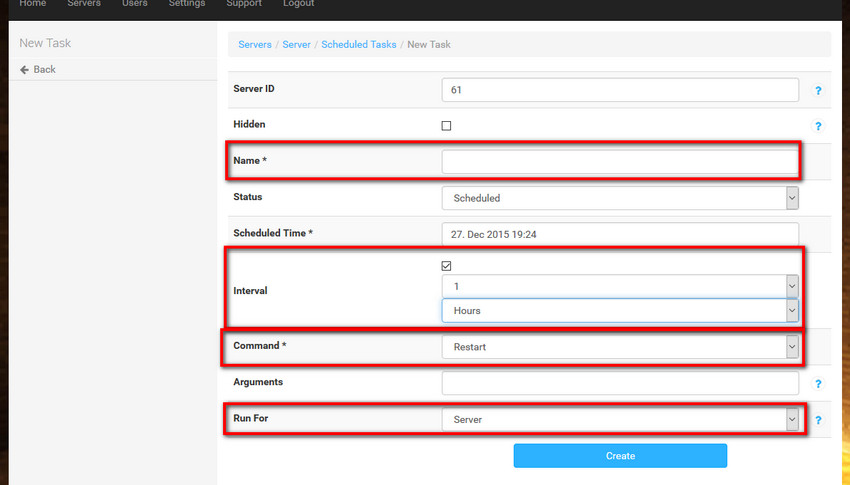 Name:
This is the name of your task, it's fine to just put 'restart task' in this field.
Status:
Keep this set to 'scheduled', this will make the task recurring.
Scheduled Time:
Select the time for the task to run. Usually people set this tgo 12:00 on the first day, so it runs at midnight every night.
Interval:
Make sure to tick this box to enable interval runs. We recommend setting it to either 12 or 24 hours.
Command:
This needs to be changed to 'Restart'. This is what makes the server restart.
Run For:
Make sure this field is set to 'Server'. If it's not set to 'Server', the task won't be able to run.
Click 'Create' and it's done.