If you lost your Minecraft control panel password (https://mc.extravm.com) you can change it from inside the client area (billing panel) here easily.
First go to the client area, then click on the service listing for the Minecraft server.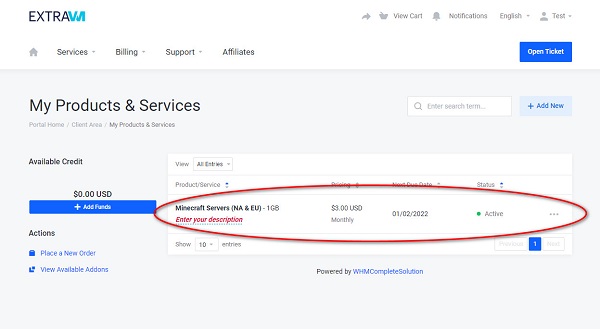 Click "Change Password" in the left sidebar once you're on the service details page.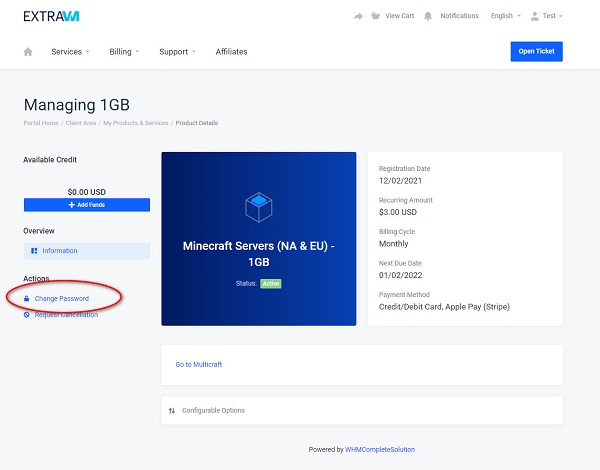 There you can change the password, then go back to the Minecraft panel and login with it and your email as the username unless it has been changed after ordering.