Due to an increase in requests, ticket responses may be slower than usual.

Join a Raffle!
If you're a client with an active service with us, you can participate in raffle giveaways to get items, gift cards, or account credits. We plan to do a f few each month.
Login to the client area here, click the "Hello, Name!" link at the top right of the client area, then click "Join Raffle"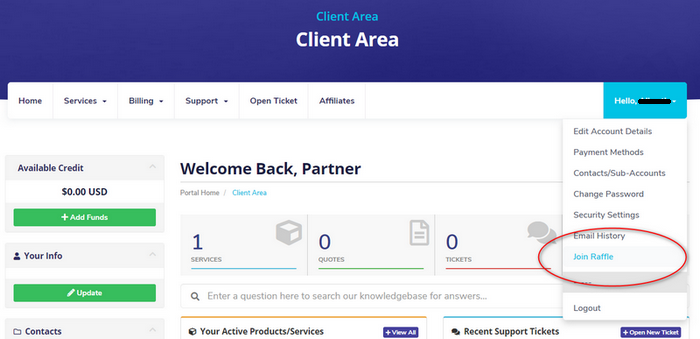 26th Apr 2020
Powered by WHMCompleteSolution